About Artist Arlo White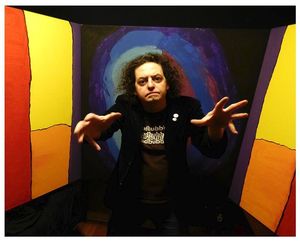 Arlo is passionate about finding magic in the mundane. Artist to the core, he draws inspiration from rock n' roll and pop culture. Arlo is the mastermind behind Hypnotic Turtle, an arts collective he and his wife founded in 2004 that produces art shows and installations, music projects, Hypnotic Turtle Radio, and the Devil's Donut podcast. His work has appeared in a number of places including the Bob Rauschenberg Gallery, Birdy Magazine, Core New Art Space, Next Gallery, Art Parts, and Broomfield Auditorium Gallery. 
---
A Sampling of Some of Arlo White's Work . . .
June 2, 2021
Release of "Alley Cat", a radio play by author Mark Sbani. Free to listen at coffeecontrails.com.
…Meeeeow ~ Be on the lookout for. White female. Light brown hair, close-cropped. Medium build. Scarred complexion. Attempt to ID. Real name: unknown. Alias: Alley Cat....
Stellar cast ~ Many thanks for volunteering their time to make it happen!
Jessie Rodriguez as Alley Cat
Dave Cato as the Police Dispatcher
Arlo White as Tony Savino
Hayley Kay for sound design
Raymundo Munoz for banner artwork
Please visit coffeecontrails.com to learn more about these artists.

May 17- August 8, 2021
Postcards for Democracy at the Bob Rauschenberg Gallery, Ft. Myers, Florida
A demonstration to support the 225 yr old U.S. Postal Service & the right to VOTE! An exhibit by Mark Mothersbaugh & Beatie Wolfe including the work of many artists including Hypnotic Turtle's Arlo White!

---
August 16, 2019
Hypnotic Turtle DreamBox Grand Opening!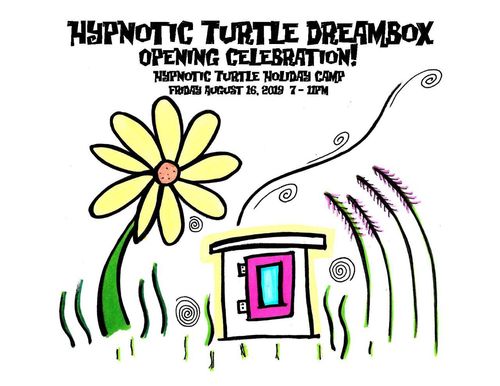 ---
May 2018 More of Arlo White's Hypno Boy in Birdy, Issue #53! http://www.birdymagazine.com/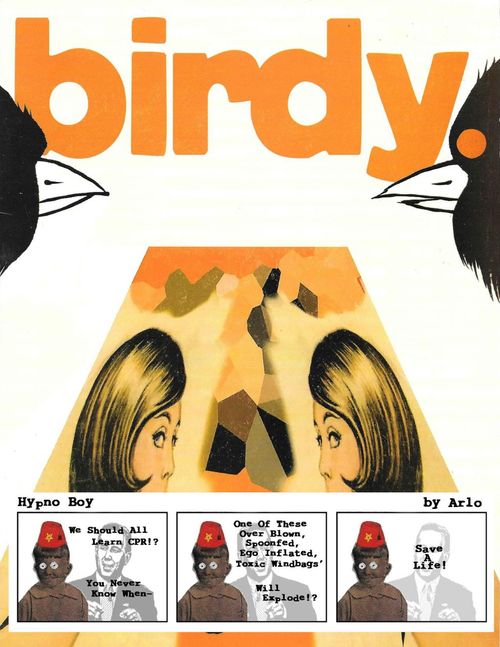 Friday, March 9th Hypnotic Turtle's own Arlo White's words and art appear in Punch Drunk Press!  https://punchdrunkpress.com/2018/03/09/poems-by-arlo-white/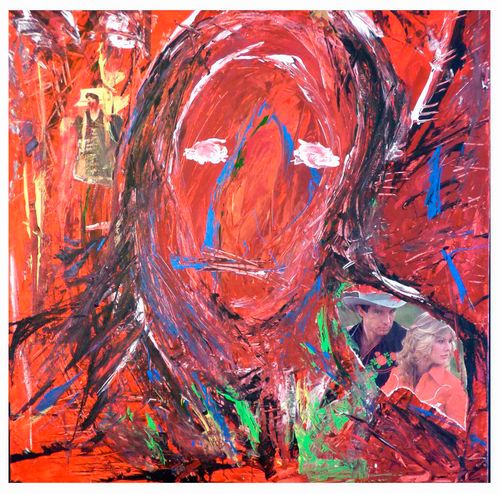 First Friday, March 3rd, 2018 Arlo's winning piece at Pink Palace: An Homage to Casa Bonita! A NEXT Gallery Art Show, Juried and curated by Andrew Novick.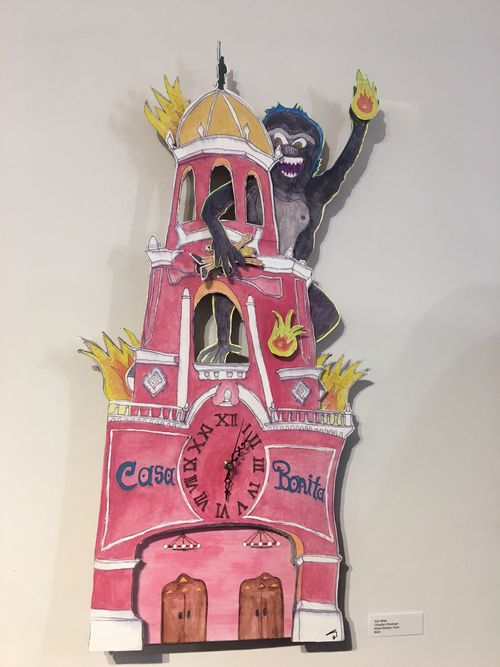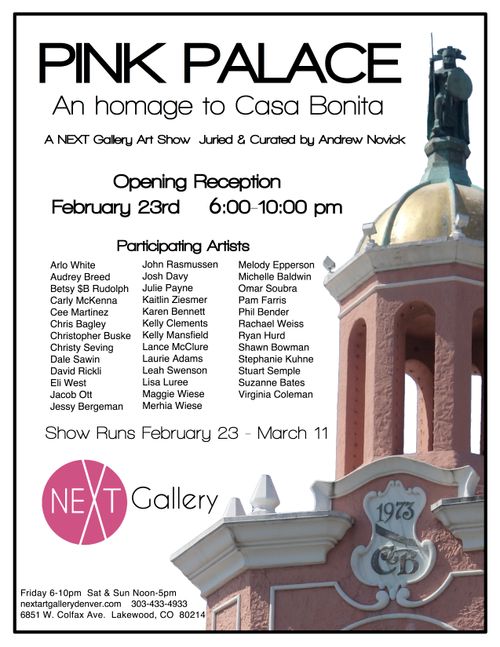 November 2017 Edition of Birdy Magazine -- Arlo White's Hypno Boy is in this month's Issue #48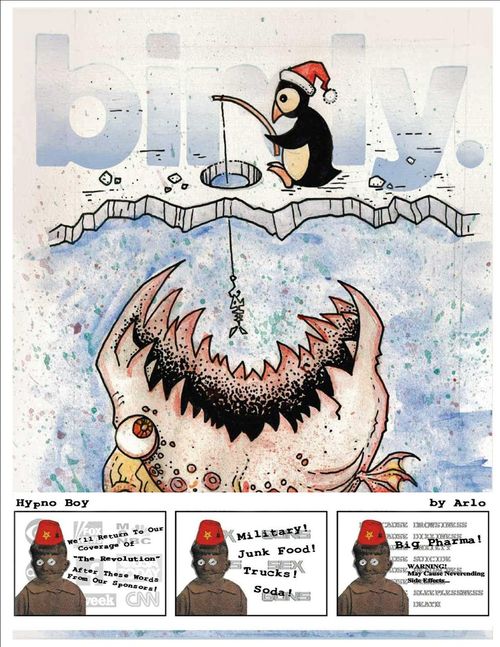 Arlo's Hypno Boy is in the June 2017 issue of Birdy Magazine! Pick up your copy today at all the cool Denver shops! http://birdymagazine.com/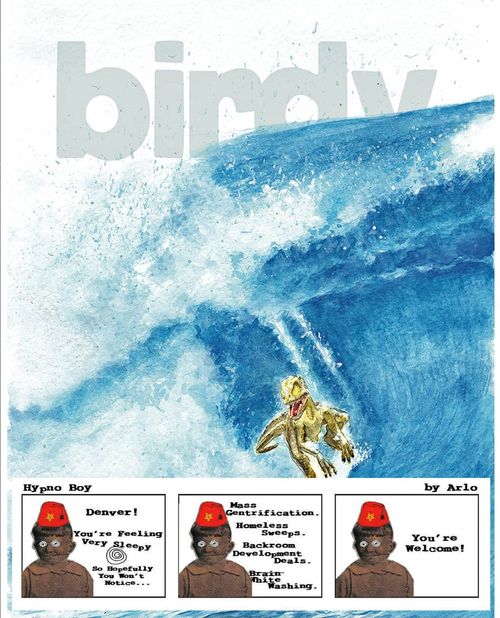 Friday, May 13th, 2016 Imaginary Borders: A Creative Look at Mapping, Opening Reception, Art Parts, 2870 Bluff St., Boulder, Colorado
A Group/Community Project!
featuring...

Kristin Aslan
Andy Brzeczek
Maureen Hearty
Kim Kennedy White
Arlo White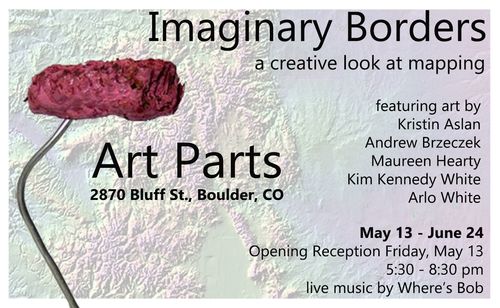 May 21, 2015 
MOTHERSBAUGH / STILL: A RADIO / WEB INTERACTION
(Hypnotic Turtle Radio Episode #110)
Hypnotic Turtle Radio is proud to announce an exclusive collaboration with Mark Mothersbaugh and the Clyfford Still Museum!  The project features the music and artwork featured in the MM/CS Artist Select installation, plus 10 more (previously unheard) compositions inspired by the works of Clyfford Still! Sounds from MYOPIA and other Mark Mothersbaugh music will be featured as well.
January 3rd - February 16th, 2014
What do you get with 10 bucks, paint samples, and found objects? Arlo's new art show, Electric Concrete. . .
Electric Concrete: Finding Magic in the Mundane, opens at the Broomfield Auditorium Gallery. The show runs from January 3rd through February 16th. The artist reception is Sunday, January 26th from 1-3 pm.  Gallery hours are Thursday 2-6, Friday 2-5, and Sundays 1-5. Hope to see you there!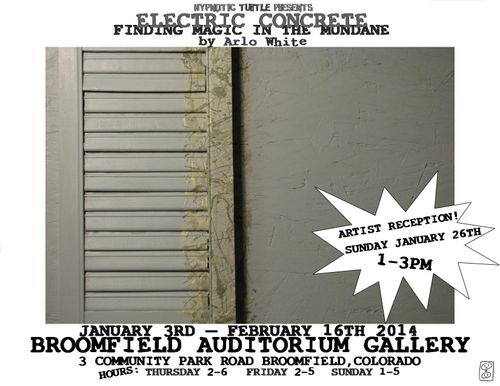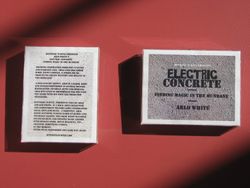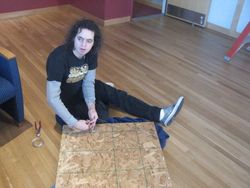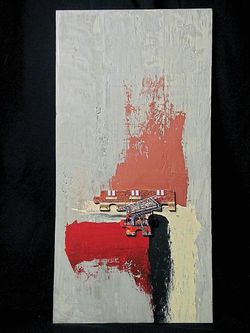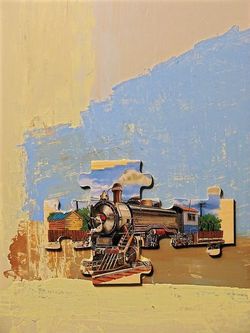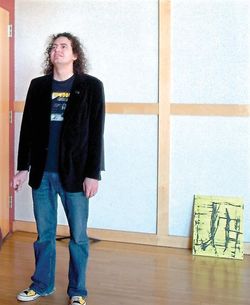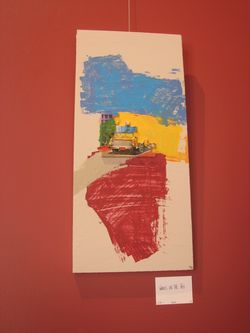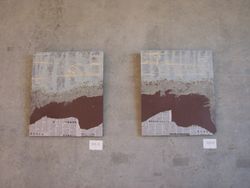 Aerials @ the Brunner House, 640 Main St. in Broomfield, Co
May 1 - June 30, 2013

 



Satellites @ the Brunner House in Broomfield, Colorado
May - June 2012

 Denver Truckstop Festival Art Show @ 3 Kings, Denver, Colorado -- August 2012

Planet Rock @ the Broomfield Auditorium Gallery, Broomfield, Colorado -- January 2012


 Tribute to DEADBUBBLES Art Show @ 3 Kings Tavern, Denver, Colorado -- May 2011

 
Black Book Project @ the Abcedarian Gallery, Denver, Colorado -- May, 2010